Social Care and its Role in the Society
Almost every society has a number of individuals who end up at the peripherals of the social unit, most likely due to their status; either social or economic, or even the ageing, just to mention a few. These individuals, however, need the society as much as every other member does, and even more. This is where social care comes in, to stretch a helping hand to those who have no body to see to them and make them feel at ease with living against the odds and hardships.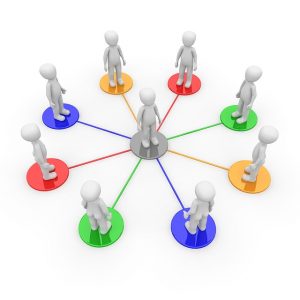 Social Care Workers plan and provide professional care to vulnerable individuals and groups of all ages who experience marginalization, disadvantage or special needs. As well as protecting and advocating for such individuals and groups, Social Care Workers professionally guide, challenge and support those entrusted to their care toward achieving their fullest potential.
Client groups are varied and include children and adolescents in residential care; young people in detention schools; people with intellectual or physical disabilities; people who are homeless; people with alcohol/drug dependency; families in the community; or older people. Social Care Work is based on interpersonal relationships which require empathy, strong communication skills, self-awareness and an ability to use critical reflection. Teamwork and interdisciplinary work are also important in social care practice.
The core principles underpinning Social Care Work are similar to those of other helping professions, and they include respect for the dignity of clients; social justice; and empowerment of clients to achieve their full potential. Social Care Workers are trained, inter alia, in life span development, parenting, attachment & loss, interpersonal communication and behaviour management. Their training equips them to optimize the personal and social development of those with whom they work.
Sourced From: https://www.socialcareireland.ie/what-is-social-care-work/
Social care takes collective efforts to be able to realize any substantial achievement. This comes in handy when the need for team work and coordination of functions arises. To enable a successful social care pursuit, partakers need to work together to be able to cover all the necessary fields.
Children's services across England have, in recent years, fallen prey to numerous improvement plans that have focused almost exclusively on the need for compliance by social workers to a set of thresholds that, as resources have diminished, have been set ever higher.
Despite good intentions, this approach has not solved problems, but entrenched them. Funding pressures have resulted in many types of council taking an axe to preventive and early-help services, thus reducing the focus on families. The result has been an all-or-nothing service offer: either children are embroiled in statutory services and formal processes, or they get no help.
The orthodoxy around improvement has been blind to the people involved in making any change happen. We have to understand the motivational characteristics of people who enter the helping professions. Our survey work classifies them as "pioneers" – individuals whose motivations leave them predisposed to incentives that reinforce their overwhelming moral desire to help people directly.
Sourced From: https://www.theguardian.com/social-care-network/2013/oct/16/the-key-to-driving-change-in-social-care
The poor are among the most marginalized people in many societies. Those who are affected to the extent of living in destitution may be in much need of help to retain their situation. This is the duty that social workers take on and follow through with helping these needy people through material things, advocacy and policies among other measures.
Social workers play an important role in helping the poor and working to eradicate poverty. One of the guiding principles of social work is working for social justice, which lists poverty as a primary social problem, according to the National Association of Social Workers. Social workers provide assistance to the poor on both the micro, or individual, and the macro, or large-scale, levels.
Assistance with Concrete Needs
Providing assistance with concrete needs is one of the most important ways that social workers help the poor. Concrete needs might include basic requirements like food, clothing and shelter, but can also include social benefits, health care or child care. Social workers help clients with concrete needs in a variety of settings, including social services agencies, community services agencies and international aid organizations.
Advocacy
Sometimes, clients in poverty are unable to speak up for themselves to obtain needed resources. They may be affected by mental illness, physical disability or other conditions that make it difficult or impossible for them to advocate for their needs. Social workers help the poor by providing advocacy services, such as acting as mediators or directly intervening with social services organizations or governmental agencies.
Social Policy Development
Social workers also help the poor on a macro, or large-scale, level by working to bring changes to social policies. They accomplish this goal in a variety of ways, such as through community organization or political action. Some social workers join committees or work directly with elected officials to discuss community needs or to suggest possible changes to specific social policies that affect the poor. They might also help influence social policies through other activities, such as organizing community protests or fundraisers.
Sourced from: http://work.chron.com/social-workers-roles-helping-poor-24938.html